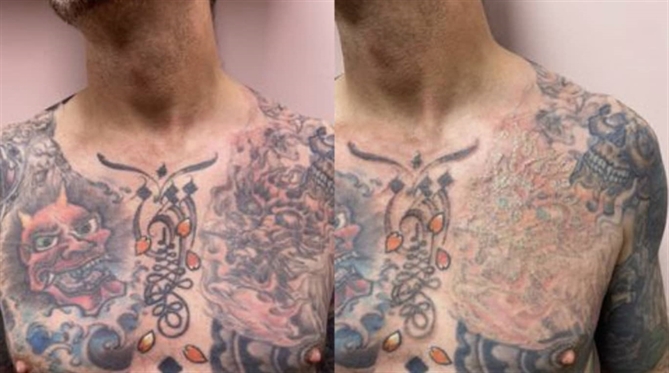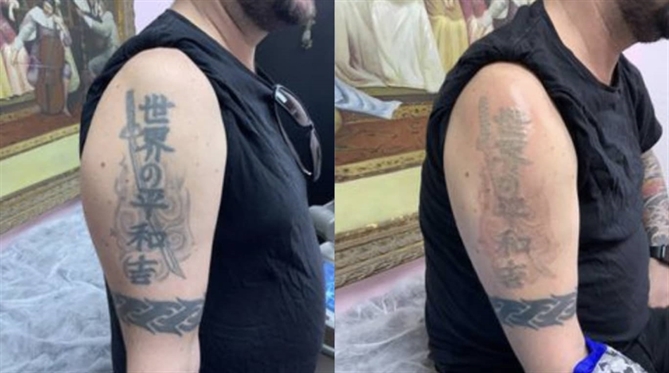 After years of working with customers to achieve the look they want for cover-ups but requiring laser removal first, we are pleased to now offer in-house laser tattoo removal here at Little Tokyo.
Laser tattoo removal can significantly diminish the appearance of your unwanted tattoo with minimal side effects. Lasers remove tattoos by breaking up the pigment colours with a high-intensity light beam. Black tattoo pigment absorbs all laser wavelengths, making it the easiest colour to treat and other colours can be treated by specific lasers based upon the pigment colour. The number of treatments you will need will depend on the age, size, and colours of your tattoo.
We require all laser bookings to have a free consultation prior to treatment so we can assess and quote you for the job.